Blow torch packed in the bag for Big Johnson's Winter Series. Been a few brass monkeys limping along the fairways so far this winter. Beast from the east challenging the Golf Finance winter series order of merit. This winter BJT has offered many keen professionals the opportunity to play some of Scotlands best courses competitively throughout the off season.
2017 offered Scottish golfers the wettest summer in 80 years, this didn't phase us…
"Renaissance club 12th February 130 yards to the pin. 6 iron narrow stance, ball back, stand closer to ball & taller , 3/4 back swing , punch follow through and keep the body turning… ohh and keep it smooth rhythm 1-2. Yes that was a 30-50 mph wind!"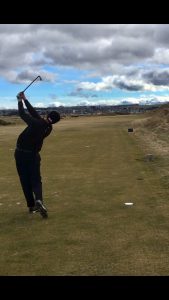 So what does an aspiring Tour professionals do during the winter?
Well, here's a few things that have kept me occupied….
From delivering takeaways for the local Indian restaurant, sitting behind a desk sell mars bars in the golf shop, spicing up my artistic side trying my hand at some sign writing. Ohhh and most recently, buying my van! I might as well try "Man with a Van" services in addition to all the above. So remember if you are hungry, require any signage work or need assistance with removals or courier service… I'm your man!!!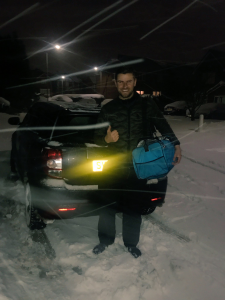 What have I been doing to improve my game to make this year better than last ?
Well I have been lucky I can pick and choose when I work and in what uniform, so my priorities have been to look at the forecast and plan my work into the poorer days/nights however most weeks have all been poor.
I have been working on my game with coach Gregor Monks regularly up at Brucefields family Golf Centre,Stirling, I've been dragging myself to First Tee Fitness under the watchful eyes of Jordan Black & Kenny Mckenzie, Ed McCosh psychologist has came round a few times whilst I have played some Big Johnson's Tour event and given me some stuff to work on post round.
Gregor arranged Mark Bull 3D biomechanist to come to Brucefields for the day which I got to spend some time with him along with Gregor which was great to tie in with the two of them and make a few tweaks to my game, which has been working well so far. Mark has worked with some of the biggest names in golf and really helped improve their games… Let's see at the end of the season how he has improved mine.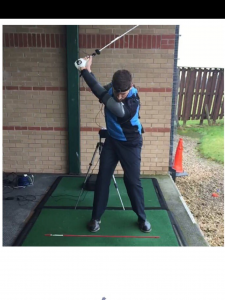 The season for the avid golfer always officially starts with The Masters at Augusta National GC which is of course this week. An exciting return from the Tiger over the past couple of months and some signs of brilliance. Would be great to see him feature this week but I don't think he will win this major maybe one major too soon! Augusta been a great course for the lefties over the years – Phil Michelson, Bubba Watson and Mike Weir all champions in the past 15 years. I believe this is down to Augusta National being a drawers course for the right handers and a faders course for the lefties due to the prominent right to left dog legs. My tips other than Vijay Singh… Who won the Toshiba classic on the champions tour a couple weeks back would be Phil Michelson, Bubba Watson, Jordan Speith, Justin Rose & Tommy Fleetwood. However I am not ruling out a Freddie Couples first round lead!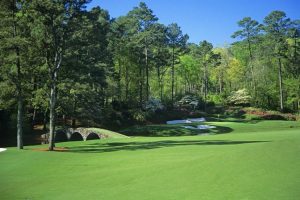 My first tournament of the year kicks off Wednesday 16th May at Frilford Heath GC in Oxford. But before then I have 3 Events on The Big Johnson's Tour summer series on the lead up to this over some more impressive courses.
Delighted to have Concept Financial Management a new sponsor for me and CRGP architects and surveys supporting me this season , along with Clydebank & District Golf Club who are hosting my annual golf day again this year. Which is fantastic and a huge boost to get support from these companies.
Happy Golf season & enjoy The Masters ,
John Henry