Delighted to announce my annual golf day will be held at Clydebank & District Golf Club (CDGC).
I joined the club when I was just 6 years old and have represented CDGC all around the world since I started my professional career in 2010.
The club has been a massive support to my golf career from the very beginning, their continued support is much appreciated.
Hope to see you their,
John Henry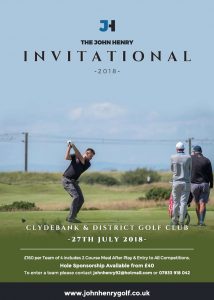 Click poster to enlarge.